About Technopath Clinical Diagnostics
Technopath Clinical Diagnostics is now part of LGC Clinical Diagnostics. The announcement was made on February 1st 2021.
LGC Diagnostics is a leading in vitro diagnostic (IVD) manufacturer of clinical diagnostic quality solutions and test components to the extended life science industry. Focus sectors include Clinical Biochemistry, Serology, Molecular Diagnostics and Clinical Genomics.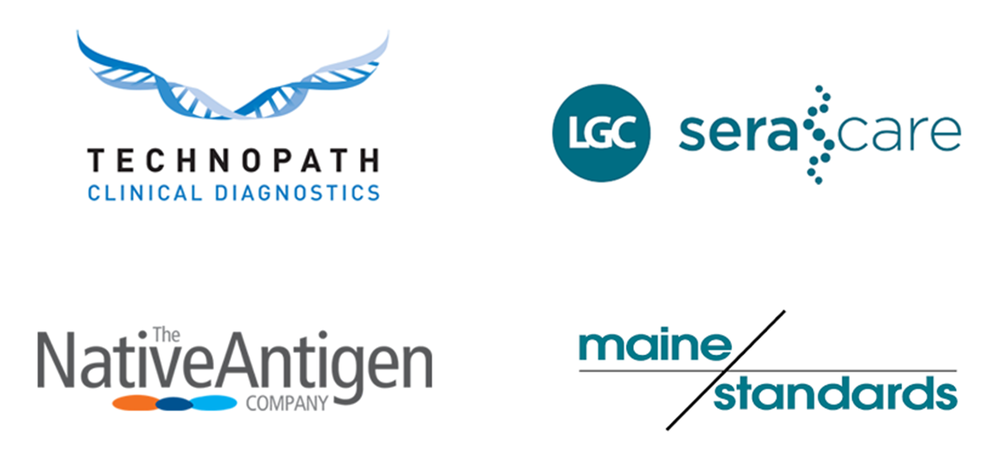 LGC Clinical Diagnostics brands include Technopath Clinical Diagnostics, Maine Standards, Seracare and The Native Antigen.
Together we are committed to improving patient healthcare by offering products and services that support accurate and reliable diagnostic results.
We are passionately committed to go beyond. In collaboration with our customers, our people and with absolute quality, we make the exploration of science our mission to create a safer world.
Technopath offers a unique value proposition to our partners, customers and stakeholders.
The proprietary manufacturing processes we have developed position Technopath at the forefront in matrix stability and consolidation matrices for clinical diagnostics Quality Control products. We have a distinct product offering with an excellent track record of innovation. Compared with competitor products, Multichem® offers fewer vials, creating savings across laboratory processes and in turn, increasing efficiencies.
Consolidation enables clinical laboratories to significantly reduce handling requirements, reclaim storage space and minimise waste, leading to a more efficient quality control process. Technopath's core product offering is focused on making the QC process simpler and more efficient for laboratories and more accurate and precise for patients by designing products that are targeted at clinical decision points and consolidate the number of quality control materials required by the laboratory while automating the reporting and data management process. Technopath has focussed on creating a lean product design that ensures end-users minimise their carbon footprint.
Automation of QC processes and QC data management is powered by our IAMQC data management software. Our full suite of software products provide clinical laboratories with significant cost and time savings, whilst delivering higher confidence in analytical testing methods.
LGC Clinical Diagnostics is a division of the LGC Group of companies. LGC is a global leader in the life science tools sector, providing mission-critical components to customers across clinical diagnostics, pharmaceutical, research & government, food and other applied markets. LGC is a global leader in measurement science with a strategy of building leading positions in attractive life science tools markets.
Quality
Every day we are committed to delivering high quality, safe and effective clinical diagnostic products to achieve maximum customer satisfaction; by complying with the appropriate regulatory requirements supported by our Quality Management System.
Technopath Clinical Diagnostics is ISO 13485 certified and has successfully achieved international regulatory market approvals for example:
IVD 98/79/EC
Europe CE Mark
US FDA 510K
Health Canada
China NMPA
Brazil ANVISA
Australia TGA