18 Aug 2021
Guide to Reagent Lot Reports
To support the clinical laboratory in the automating the tracking and reporting of reagent lot-to-lot variation, Technopath now presents the new "Reagent Lot Report".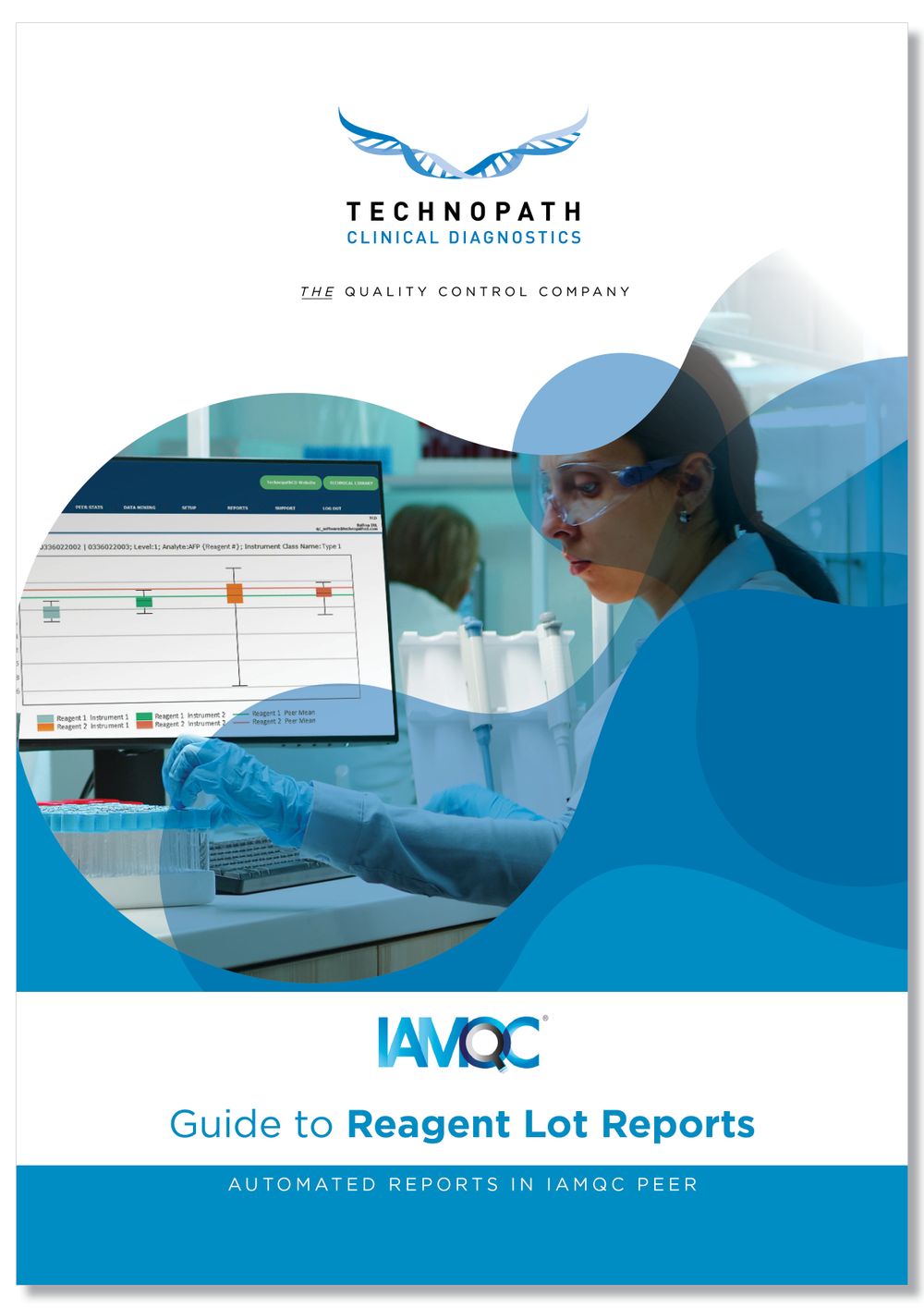 Format: Digital Document
Level of Instruction: Basic
In the clinical laboratory the verification of new reagent lot performance is a common task. It is considered good laboratory practice, and further laboratory regulations and accreditation standards require the evaluation of each new reagent lot prior to use.
The reagent lot report provides quick and easy visualisation of QC peer statistics broken out by reagent lot for each assay on the instruments in the laboratory for the chosen QC lot number.
Download the Guide Here
Sign Up to our Newsletter
Sign up to our newsletter and get Technopath product updates and news straight to your inbox.