01 Feb 2017
Introducing the most advanced connectivity solution for laboratory Instrumentation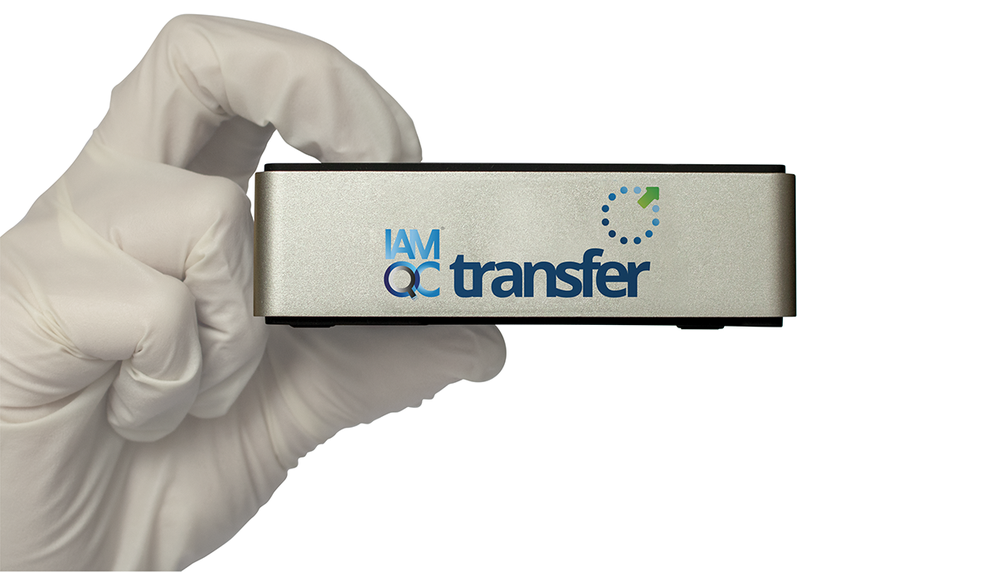 Unique proprietary combination of software and hardware works with all laboratory instruments
Drives increased laboratory automation and efficiency
Ballina, Co. Tipperary, Ireland - 1 February 2017 - IAMQC Transfer is a unique connectivity solution, developed by Technopath Clinical Diagnostics that can communicate with Laboratory Information Systems (LIS), Middleware, automated instrumentation and Point Of Care platforms. Through the use of our proprietary technology, IAMQC Transfer processes and communicates data from your system to any one of our powerful IAMQC software packages; IAMQC Peer, IAMQC Daily, IAMQC Expert or IAMQC Proficiency Testing. By combining software and hardware elements, we can eliminate the requirement for additional PCs or servers. A plug-and-play set up, combined with over 200 available connectivity options ensure an un-matched level of flexibility – all within an incredibly small, seamless enclosure.
With automated data collection and no-hassle implementation, introducing IAMQC Transfer into your laboratory will drive efficiency through automation, whilst increasing quality by transitioning away from manual entry programs. IAMQC Transfer can function as a uni-directional interface to process QC files and data streams of all formats. However, in addition to receiving the results, IAMQC Transfer can also work as a bi-directional interface, where it will communicate back to the instrument, LIS or middleware. IAMQC Transfer can satisfy the requirements of laboratories of all sizes and configurations and is a next-generation informatics solution.
Commenting on this announcement Malcolm Bell CEO stated "The development and launch of IAMQC Transfer significantly enhances our offering to clinical laboratories worldwide allowing them to achieve greater efficiencies. Importantly, it now positions Technopath Clinical Diagnostics at the interface of laboratory data management and the opportunities provided by 'Big Data' through the ability to not only capture data from multiple systems but also process that data".
More than just an interface to IAMQC Software, IAMQC Transfer is available to purchase as a stand-alone connectivity device for your software program. By providing a comprehensive solution that can work with multiple information systems, Technopath Clinical Diagnostics' IAMQC Transfer can automate your data collection process.
For further information please contact us at qcsoftware@technopathcd.com.
About Technopath Clinical Diagnostics
Technopath Clinical Diagnostics, a high growth privately held Irish Life Sciences Company founded in 2004, is a global leader in the development and manufacture of quality controls and software which enhance the quality of patient testing by clinical laboratories. Technopath Clinical Diagnostics operates in the In Vitro Diagnostics ("IVD") market – one of the fastest growing life science market segments. The Company launched its first products in 2008 and these are now sold globally in over 100 countries. In 2012, the Company signed a global supply agreement with Abbott and in 2013 achieved its first US product approval from the FDA.
Subscribe to our newsletter for the latest updates
Receive regular Technopath news and updates straight to your inbox.