05 Nov 2020
Technopath Clinical Diagnostics and Tipperary County Council – a mutually successful relationship on the banks of the River Shannon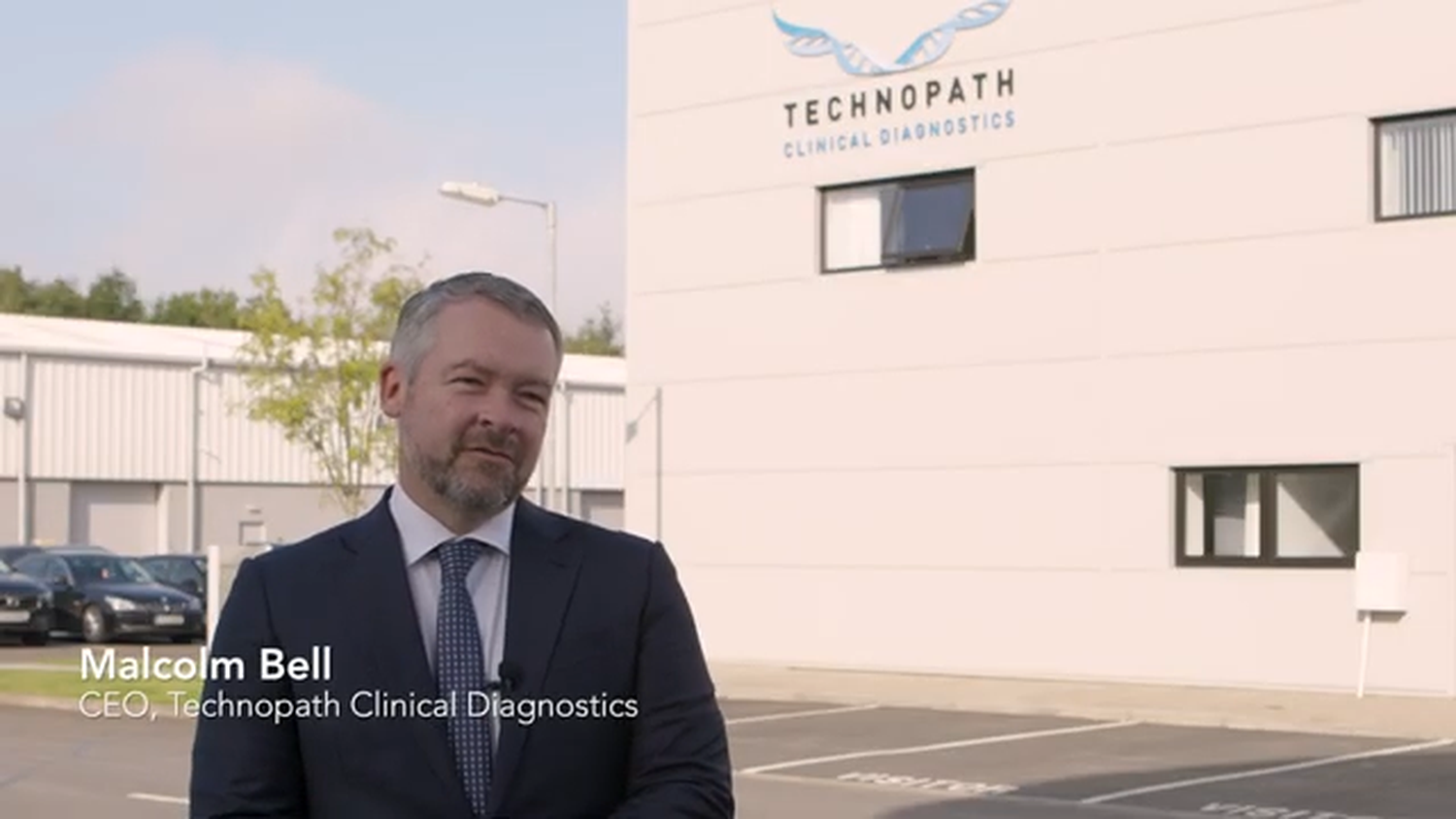 The CEO and founder of this indigenous and now global-leading laboratory quality controls business has given emphatic endorsement to Tipperary as a location for scaling a company.
Supporting Tipperary County Council's 'Tipperary – The Place, The Time' campaign to promote the county, Malcolm Bell, founder and CEO of Ballina based Technopath Clinical Diagnostics, said the company is proud of its origins.
"The location here in Tipperary could not be better and we're very proud that we have grown organically from here in Ballina to become a global leader in our field. It's a home-grown success story and it's also direct result of the talent and commitment of our staff.
"We've been able to recruit a highly skilled team thanks to the graduate flow from the University of Limerick and the Limerick Institute of Technology and also the life science hub that is developing in the mid-west region.
"People that join our team tend to stay a lot longer than initially intended, which speaks volumes about the company and the location," he said.
The latest iteration of the local authority's campaign to promote Tipperary as a location to work and live in sees the founder of the cutting edge company, whose products are now used in over 15,000 laboratories and 120 countries around the globe, participate in a series of videos with industry leaders based in the county.
The series delivers massive endorsement for Tipperary as an ecosystem for developing global leading, high-tech companies operating in critical sectors and Technopath is right up there among the county's best success stories, an exemplar of a home-grown company scaling and trading internationally.
The company was established in Ballina, on the banks of the Shannon, in 2008 and grew from a team of five to 130 staff in what today is a world class facility.
Technopath Clinical Diagnostics has pioneered the world's first leading quality control materials for hospital laboratories, with millions of patient tests around the world every year reported with greater accuracy due to the use of the company's quality control products.
"Essentially, our products enable hospital laboratories to improve the accuracy of their patient results, reduce costs, reduce errors, reduce clinical waste and in essence, reduce their carbon footprint," Malcolm explained.
"Over the past five years, in particular, we've grown exponentially by winning global contracts with the leading in vitro diagnostic companies around the world. We continue to expand our presence in Europe from our headquarters here in Ballina in Tipperary and our presence in the US through our New York facility, where we support customers with sales, marketing and technical support.
"Tipperary and the surrounding area has been very good to us, and we would like to think that we will continue to return the favour for many years to come."
Staff at the company also endorse Tipperary as a location to live and work in.
"The Ballina/Killaloe area itself is stunning and one of the most sought-after locations to live in the entire Midwest," said Phyllis O'Donoghue, a Senior Technical Specialist at the company and native of Co. Kerry who now lives in Ballingarry, North Tipp.
"We have everything we need. We're so close to Limerick City, just two hours' drive from Dublin, 40 minutes to Shannon Airport and only 90 minutes' drive west to the ocean and all the Wild Atlantic Way has to offer.
"We've got the location. We've got a fantastic work life balance and it's all topped off by the fact that we get to work here in Technopath, a global leader in a cutting-edge industry."
Read more about the Tipperary County Council 'Tipperary – The Place, The Time' campaign here;