14 Nov 2016
Technopath Clinical Diagnostics' first diagnostic reagent product, i-plaq™ test for Lp-PLA2.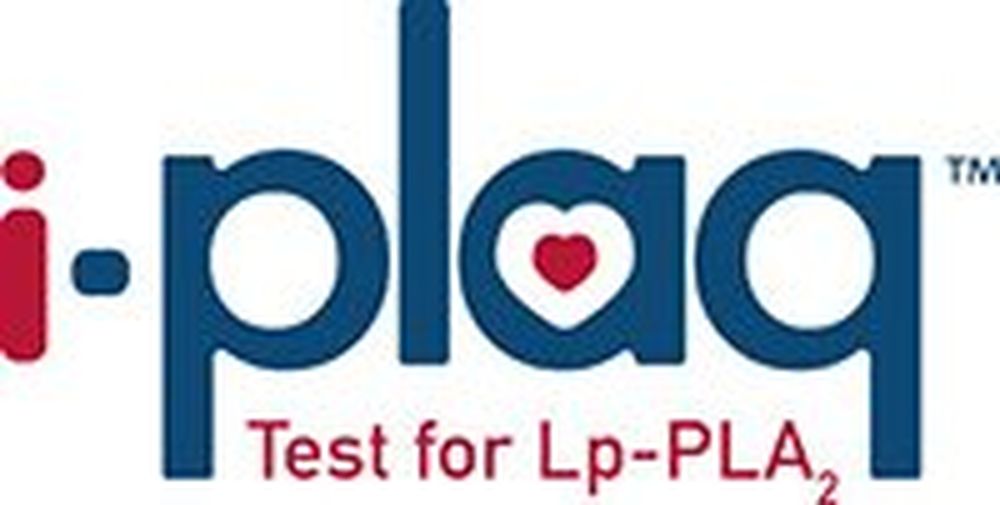 TIPPERARY, Ireland – (November 14, 2016) – Technopath Clinical Diagnostics ("TCD") today announced the launch of its first CE marked diagnostic reagent kit, the i-plaq test. TCD is an innovation driven privately owned in vitro diagnostic company and the global leader in test-consolidated third party quality control materials with real time peer review software solutions.
The i-plaq test for Lp-PLA2 enables clinicians to quickly detect Lp-PLA2, a vascular-specific inflammatory marker critical in the formation of rupture-prone plaque from a standard blood test. Higher levels of Lp-PLA2 may indicate that the atherosclerotic plaque is more likely to rupture, leading to a dangerous blood clot that could result in cardiovascular disease (CVD) events. TCD expects that i-plaq's superior test performance and ease of use will significantly improve the CVD risk assessment for patients.
"We are very excited to announce the commercialization of the i-plaq test kit, a test that is both easy to use and reliable while generating high quality patient results at clinically significant ranges." said Malcolm Bell, CEO of Technopath Clinical Diagnostics. "This launch represents a significant development opportunity for our company as we target additional products for this large and growing new market segment."
The i-plaq test for Lp-PLA2 has been comprehensively tested at a number of international sites with a large number of samples in accordance with regulatory guidelines to confirm analytical and clinical performance. Lp-PLA2 has been tested in large clinical trials and results have been published in more than 1,000 publications like the meta- analyses of 79,036 participants in 32 prospective studies published in the Lancet (1). This publication demonstrated that Lp-PLA2 was a predictor of coronary heart disease (CHD), with a risk ratio similar in magnitude to that of systolic blood pressure and non-HDL cholesterol. In the LIPID (2) sub-study it was shown that the reduction of Lp-PLA2 activity was a highly significant predictor of reduction in subsequent coronary events.
For more information visit: www.iplaqtest.com
About Cardiovascular Disease
CVD events are the leading cause of deaths in Europe and the US. CVD caused nearly 800,000 deaths in 2015 in the US and about 795,000 people had a stroke, the leading preventable cause of disability. Around 50% of CVD events occur in patients with unremarkable lipid levels. Further the number of people developing metabolic syndrome has gone up to almost 50% of patients >50 years of age. Ideally, all coronary artery disease (CAD) risk factors should be well controlled, and increasing evidence shows an enhanced benefit when each individual risk factor is aggressively modified. According to the American Heart Association CVD is not only the top killer in the US but worldwide with 31 percent of all deaths from CVD, and stroke accounted for nearly twelve percent of all deaths. There is a need to maintain good cardiovascular health through lifestyle changes and recognition and treatment of risk factors.
About Technopath Clinical Diagnostics
Technopath Clinical Diagnostics is an innovation driven high growth privately held Irish life sciences company founded in 2004. We are a global leader in the development and manufacture of quality controls and software which enhance the quality of patient testing and the efficiency of clinical laboratories. Technopath Clinical Diagnostics operates in the In Vitro Diagnostics ("IVD") market – one of the fastest growing life science market segments. We launched our first products in 2008 and these are now sold globally in over 100 countries. In 2012, we signed a global supply agreement with Abbott and in 2013 achieved our first US product approval from the FDA. For more information please go to www.technopathclinicaldiagnostics.com
References
1.Lp-PLA (2) Studies Collaboration, Thompson A, Gao P, Orfei L, Watson S, Di Angelantonio E, Kaptoge S, et al. Lipoprotein associated phospholipase A(2) and risk of coronary disease, stroke, and mortality: collaborative analysis of 32 prospective studies. Lancet 2010; 375 : 1536-44.
2.White HD, Simes J, Stewart RAH, et al. Changes in lipoprotein-associated phospholipase A2 activity predict coronary events and partly account for the treatment effect of pravastatin results from the long-term intervention with pravastatin in ischemic disease study. J Am Heart Assoc. 2013,2:e000360. doi:10.1161/JAHA.113.000360.
Subscribe to our newsletter for the latest updates
Receive regular Technopath news and updates straight to your inbox.