20 Sep 2016
Technopath Clinical Diagnostics Raise Funds for Blood Bike Mid West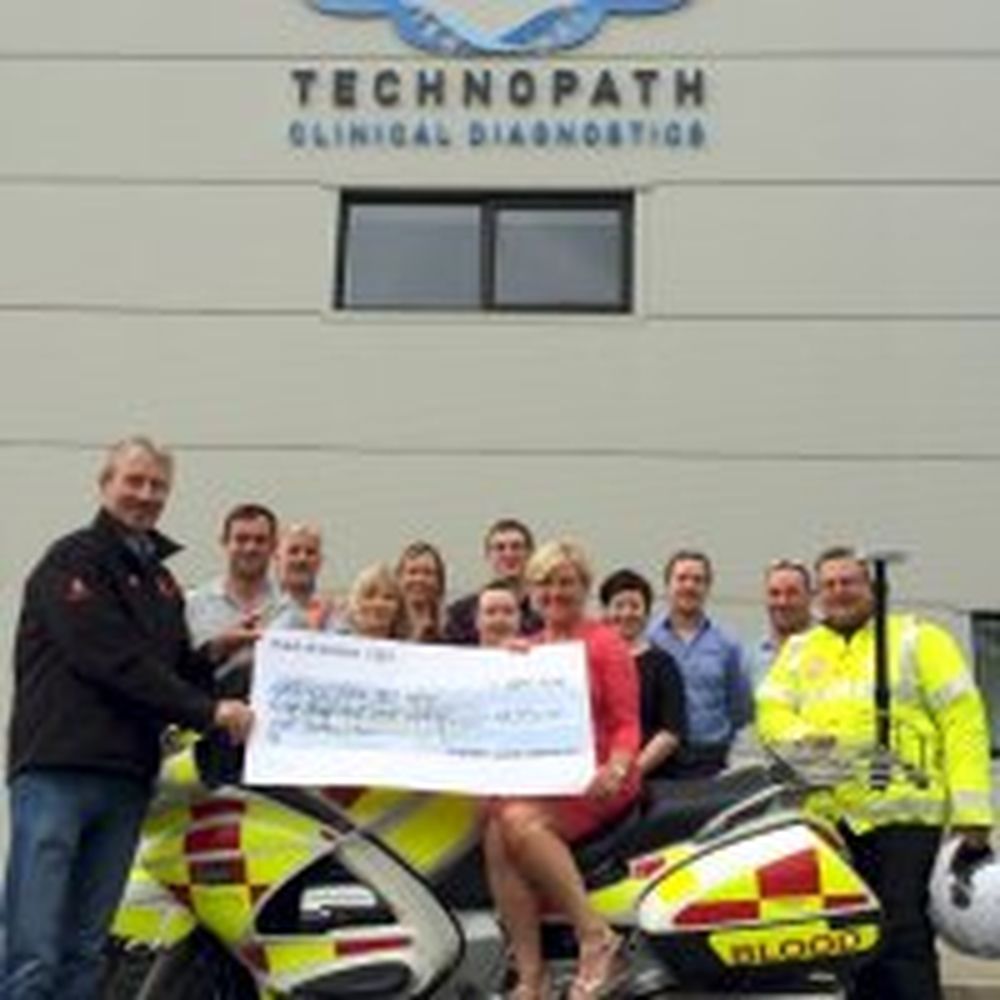 Tipperary, Ireland – 20 September 2016 - Technopath Clinical Diagnostics (TCD) a global leader in quality controls and software for clinical laboratories, recently took part in 'An Fulacht Fia' BBQ competition to raise funds for Blood Bike Mid West on August 27th 2016.
'An Fulacht Fia' annual international BBQ competition is part of the Lough Derg BBQ Festival and was held at Flanagan's on the Water in Ballina Co. Tipperary. The competition invites teams to compete for the coveted 'An Fulacht Fia Cup' whilst raising funds for local charities.
Technopath Clinical Diagnostics entered a team of four people, namely, Dave Cassidy, Brian Barry, Dermot McCarthy and Gerry Lappin. As TCD operates in the IVD (In-Vitro Diagnostic) market, it was very fitting that they also fundraised for Blood Bike Mid West.
Blood Bike Mid West (www.bloodbikemidwest.ie) is a charitable organisation that provides the transport of urgently much needed blood, blood products, patient records, drugs and other medical requirements. The vast majority of their collections and deliveries are carried on specially adapted motorcycles. This is only made possible through the funding they receive from members of the community in the Mid-West region and beyond.
Each team cooked for a panel of judges, chosen from the public. The Technopath Clinical Diagnostics' team cooked up a storm and raced away with the 'Happiest Home' prize for their efforts! Their prize, a hamper, was subsequently raffled at work. Their entire proceeds, €495, was presented by Pauline Redmond, HR Manager, Technopath to John Sheedy of Blood Bike Mid West on Monday 19th September at Technopath's offices in Ballina.
Technopath Clinical Diagnostics is an Irish company driven by innovation with a mission to become the global leader in test-consolidated third party quality control materials and real time peer review software solutions. We aim to support clinical laboratories to operate more efficiently while improving the quality of patient test results.
www.technopathclinicaldiagnostics.com
Subscribe to our newsletter for the latest updates
Receive regular Technopath news and updates straight to your inbox