Advanced Applications in Clinical Laboratory Quality Control
Challenge or refresh knowledge and understanding of advanced quality control practices with a self-instructional course, written by Sten Westgard and published by Technopath Clinical Diagnostics.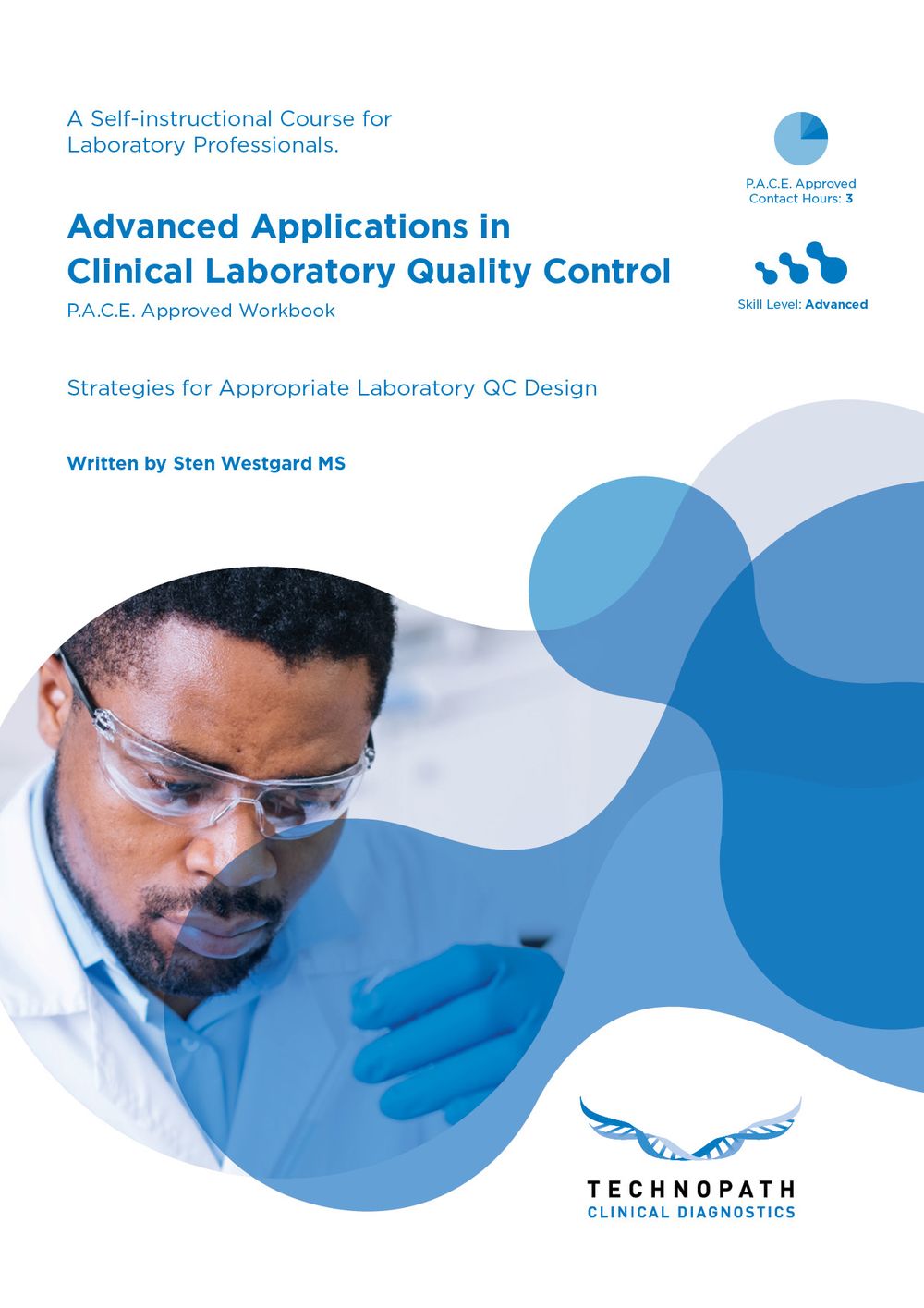 Format: Digital Document
Level of Instruction: Advanced
Number of P.A.C.E. Approved Contact Hours: 3
Learning Objectives:
Set appropriate QC design strategies (selecting appropriate QC product/levels, QC frequency, QC ranges, rules, etc.)
Select the right Westgard Rules or Westgard Sigma Rules for your tests
Assess your QC on a broader scale by calculating the Analytical Sigma-metric of your tests and how to apply to your analytes' QC design
Technopath Clinical Diagnostics is approved as a provider of continuing education program in the clinical laboratory sciences by ASCLS P.A.C.E.® Program.
This advanced self-instructional course is approved for 3 contact hours.