Multichem® P (Barcoded for Alinity c Systems)
Increase laboratory efficiencies with barcoded QC - Third Party, single level, liquid stable immunoprotein quality control material to monitor the precision of laboratory testing procedures for Immunoprotein Assays.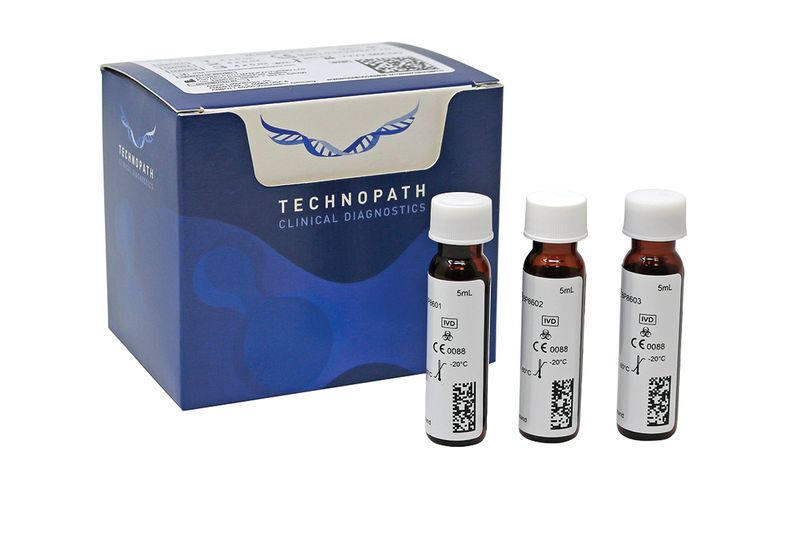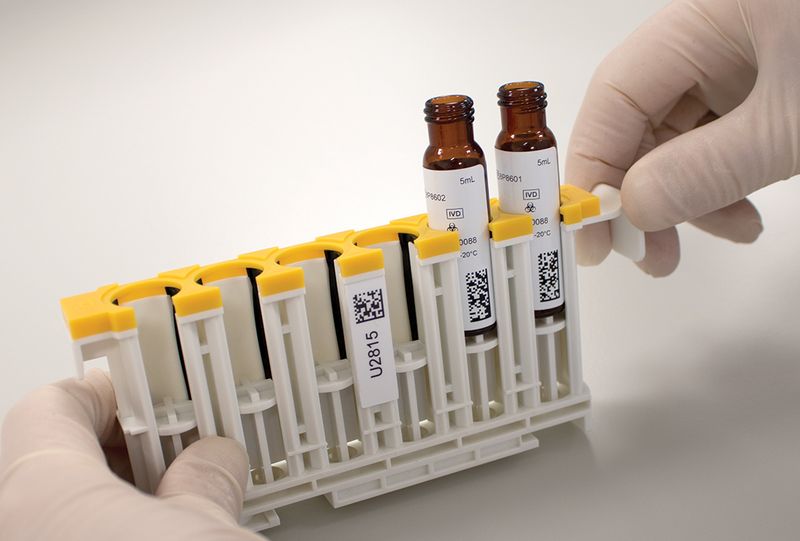 Product Description
Technopath Clinical diagnostics is the exclusive manufacturer of onboard third party qc materials for the Abbott Alinity platforms. Multichem P (Barcoded for Alinity c Systems) is the only multianalyte immunology control available on the market that can be stored onboard the Alinity c. Multichem P, Technopath's Supplementary Immunoprotein Control is intended for use as a third party, single level, liquid stable immunoprotein quality control material to monitor the precision of laboratory testing procedures for Immunoprotein Assays. Target values are provided for 39 analytes, including immunoglobulins, complement proteins, inflammatory proteins as well as carrier and storage proteins.
Multichem P Control is designed as a single level, liquid stable frozen product. The product will typically be run as a supplementary high level control, in conjunction with at least one of the Multichem Serum Control levels, (S or S Plus) to provide a minimum of 2 levels of control to allow assay system performance monitoring within the analytical ranges. It will be run after reagent calibration and at a frequency dictated by laboratory QC procedures and reagent / instrument manufacturer instructions. The product should be treated the same as patient specimens and run in accordance with the instructions accompanying the instrument, kit or reagent being used. The control is to be stored at -20°C to –80°C and thawed as per IFU prior to use. The product is to be stored at 2 to 8°C between use.
Show
Benefits
On-board stability is monitored by the Alinity system software
Barcoded vials make loading faster and easier - minimizing errors
Automatically run at user-defined intervals
On-board storage on the Alinity system in temperature controlled reagent carousel
Replace multiple competitor products when used in conjunction with Multichem S Plus
Elevated concentrations for immunoprotein analytes
Features
Frozen liquid stable, single level control
14 days open vial stability once thawed and stored at 2 to 8°C degrees
30 months shelf life once stored at -20 to -80°C degrees
Third party independent quality control
Analyte List
ADNase B (Anti-Streptococcal Dnase)*
Angiotensin Converting Enzyme*
Antistreptolysin O (ASO)*
Apolipoprotein A1 (APO A1)
CH50 (Total hemolytic Complement)*
sTfR (Soluble Transferrin Receptor)*
*Please refer to lot specific package inserts for stability and performance claims.
Instructions For Use (IFU)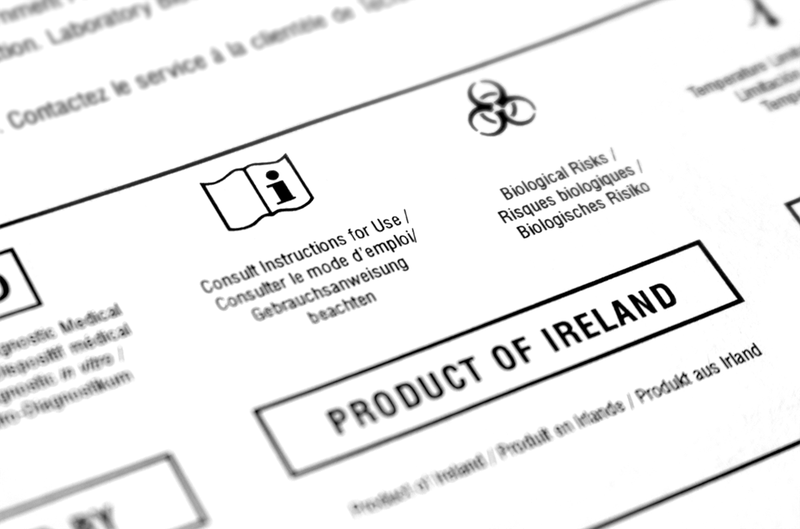 Instructions For Use (IFU)
Log in to our Technical Library to access Multichem P Instructions for Use (IFUs), Data Sheets and XML files (Abbott users).
Technical Library
Why Technopath
Technopath was the first company in the world to develop truly consolidated third party quality controls for hospital laboratories.

Through the benefits of test consolidated QC, Technopath's Multichem® customers have increased their laboratory efficiencies and reduced the cost of their quality control program.
Discover More
Our Clients
The main driver for change was a mandate to consolidate and improve workflow efficiencies. Reduced physical cost, coupled with a reduction in staff time, proved significant.
Blackrock Clinic Dublin - Eoin O'Rourke, Head of Pathology, Blackrock Clinic Ltd., Blackrock, Co. Dublin, Ireland
In 2017, Technopath signed a global agreement with Beckman Coulter Diagnostics.

"Technopath's highly efficient QC solution will help Beckman Coulter customers address the strong and growing demand for multi-constituent quality control products, and meets the requirements of lab accreditation."
John Blackwood - Senior Vice President of Products and Services at Beckman Coulter.
Sign up to our newsletter for the latest updates
Be one of the first to receive news from Technopath Clinical Diagnostics.